So we do not lose heart. Though our outer self is wasting away, our inner self is being renewed day by day. For this light momentary affliction is preparing for us an eternal weight of glory beyond all comparison, as we look not to the things that are seen but to the things that are unseen. For the things that are seen are transient, but the things that are unseen are eternal. 2 Corinthians 4:16-18

 When I stand in full view of these gifts and struggles that when complied, will have been my whole life, when I shrug and sigh heavy at the end of a long day, I still have hope. I can look at the mess and the exhaustion and nod in acceptance because hope tells me there is more to it than this clutter on the surface. Hope breaths color into black and white spaces. Hope looks forward, accepting the past as just that, what is past.
Hope looks towards what is coming, trusting that God will provide what is best, what is necessary, what He has chosen for us. Hope for me, walks away from the rubble. Hope wipes it's hands and feet and moves forward, always facing ahead, eyes fixed on the unseen.
"Hope is one of the Theological virtues. This means that a continual looking forward to the eternal world is not (as some modern people think) a form of escapism or wishful thinking, but one of the things a Christian is meant to do. It does not mean that we are to leave the present world as it is. If you read history you will find that the Christians who did most for the present world were just those who thought most of the next."? C.S. Lewis
How are you looking forward with hope? 
Walking with Ann and others this week, on the practice of Hope.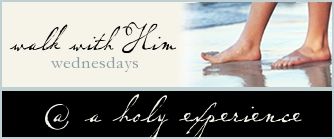 Psst, I'm Giving away a copy of the sweet book, A Pumpkin prayer, click HERE to enter 😉