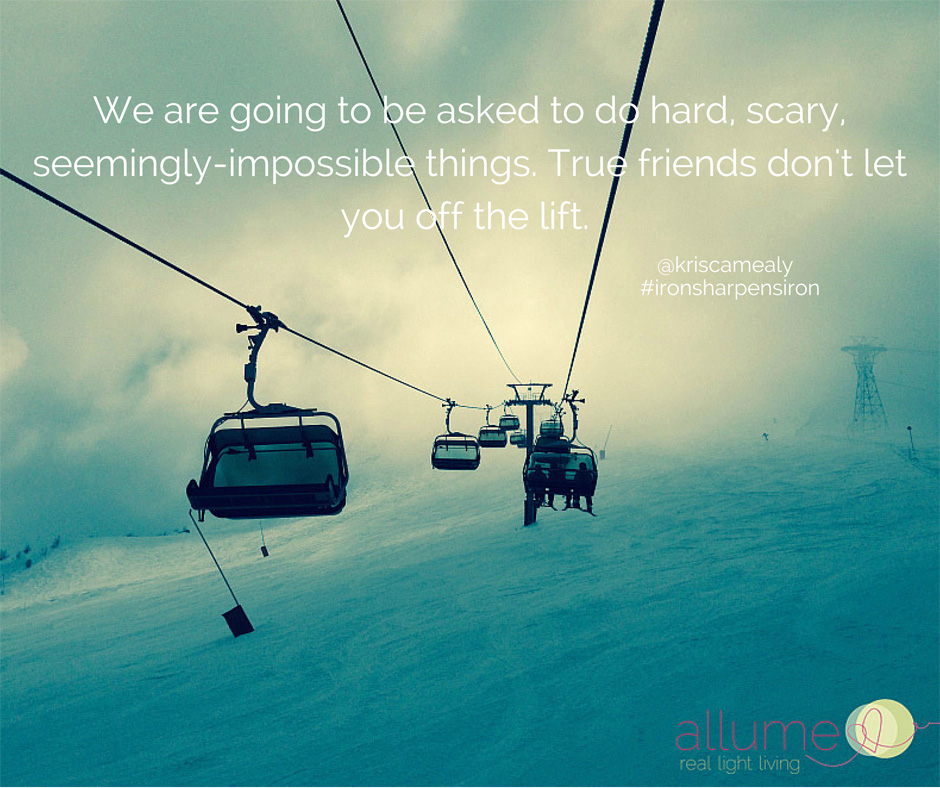 The first year I started blogging, I did a series on fear. A lot has changed in the years since writing that series, and I no longer battle the same fears that used to plague me. God has taught me a lot about what bravery looks like, and blessed me with numerous friends over the last hand full of years who have encouraged me, and pushed me to do things I might otherwise not have. Recently, I was thinking about this, and remembered a time God used my friends to help me face one of my fears.
When I was 16 a friend pushed me to the top of a mountain. Within mere seconds of setting my feet at the top, I fell all the way down–literally from the top, to the bottom.
Let me explain.
The morning we gathered our belongings and suited up for a ski trip in the hills of Pennsylvania started off like any other cold Virginia morning. The church parking lot hummed with the chattering of anxious kids, spouting off about what amazing skiers they were and which mountains they planned to attack first. I felt like a coral fox, sporting my Mom's melon colored snow suit from the late 80's and her "Wookie" boots she'd picked up while we had lived overseas. (These boots were so rad. They were covered in long, white goat fur) I'd even matched my nail polish to my snow suit. Obviously, I had my priorities in order.
When we arrived at the ski lodge after pairing off with some friends, one of the guys I was with asked me to ski with him. As we made our way to the lift we needed to catch to the top, I watched as we passed all of the signs for the green (beginner) and blue-level courses (intermediate, for you non-skiers).  At this point, despite the frigid air, I started to sweat. "Where are we going?" I called to my friend who conveniently blocked the sign to the mountain we planned to ski.
Join me at Allume for the rest of this story.