He's getting so big, for just six. When he flops across my lap I have to think again of his birthday–yes, he's only six, him, with the weight of two boys sprawled awkwardly across me. It's been a couple of years since he fit well on my lap. I breath him in, all fresh from the bath, his hair still damp and sweet. He closes his eyes and his breathing slows because touch is love to him, and he always stills when I hold him.
The girls whip wild 'round the living room while husband and I watch, smiles breaking across our faces. The music hums loudly and our eyes meet across the room as we nod and admire the girls crazy dance moves. Where do they get this stuff?
Moving around each other in this space daily we rub elbows and knock into each other in the small kitchen and on the narrow stairs. We're constantly learning to love deeper as we're all growing in our own ways. Though this day shines blindingly bright, the days aren't all dancing and cuddles.
Families create their own recipes for life as we all mix and pour out and occasionally spill messy across freshly wiped counters. No one chided me the morning I dropped the egg on the throw rug in the kitchen. They only came offering paper towels and sympathetic half smiles. We've all been there.
The secret ingredient to all this messy life, is a gift we take for granted, yet Jesus calls it the greatest gift. 
Learning to love like Him takes daily practice and there's grace for the days we trip all over our obligations and best intentions.
Jesus said, This is my commandment, that you love one another, just as I have loved you.
What couldn't be fixed in the world if everyone practiced Christ's love on one another? When we live out this crazy love that loves without limits, we become an effective witness for the One who first showed us how to love.
I'm sharing a few more thoughts on love over at Do Not Depart, as we work through the Love Like Him bible study- Join me there today by clicking HERE.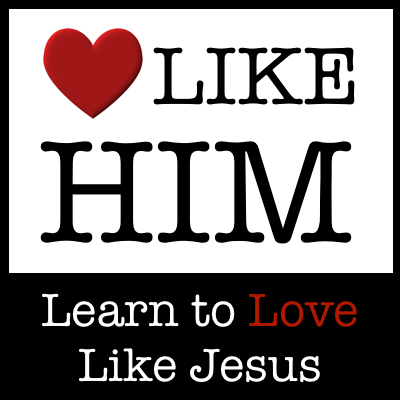 Counting on beyond my 1000 gifts~
2011. A long weekend with my family
2012. A project completed
2013. Watching the garden grow-always amazing, always a miracle
2014. Waking up to twittering birds outside, it's still dark but they sing so sweetly
2015. Dinner from the grill, a colorful plate of goodness, thank you Lord for food on the table
2016. Baby Steps, a work in progress
2017. The unfailing love of Christ. How I don't deserve it, but yet it comes full, daily, freely–
Joining the community of friends and Ann in giving thanks for all things. Won't you join in the praise?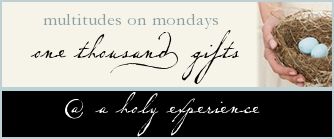 Want to keep up with me? Subscribe to Always Alleluia by Email to get my posts delivered right to your inbox. You can also find me on Facebook and twitter.