Praying for you this weekend, that you would find no cause for doubting the supreme power of the living God. There is nothing out of His reach, nothing He cannot move or change or mend.
We are never so far that He cannot bring us back to Himself.
Praise Him for it. He is our God.
This post is shared with Deidra and friends at: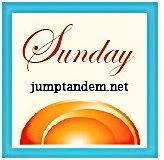 Want to keep up with me? Subscribe to Always Alleluia by Email to get my posts delivered right to your inbox. You can also find me on Facebook and twitter.