If traces of Christ's love-artistry be upon me,

may he work on with his divine brush until the complete image be obtained

and I be made a perfect copy of him, my master. (Valley of Vision, The Love Of Jesus)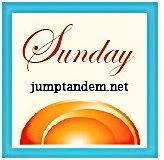 Want to keep up with me? Subscribe to Always Alleluia by Email to get my posts delivered right to your inbox. You can also find me on Facebook and twitter.